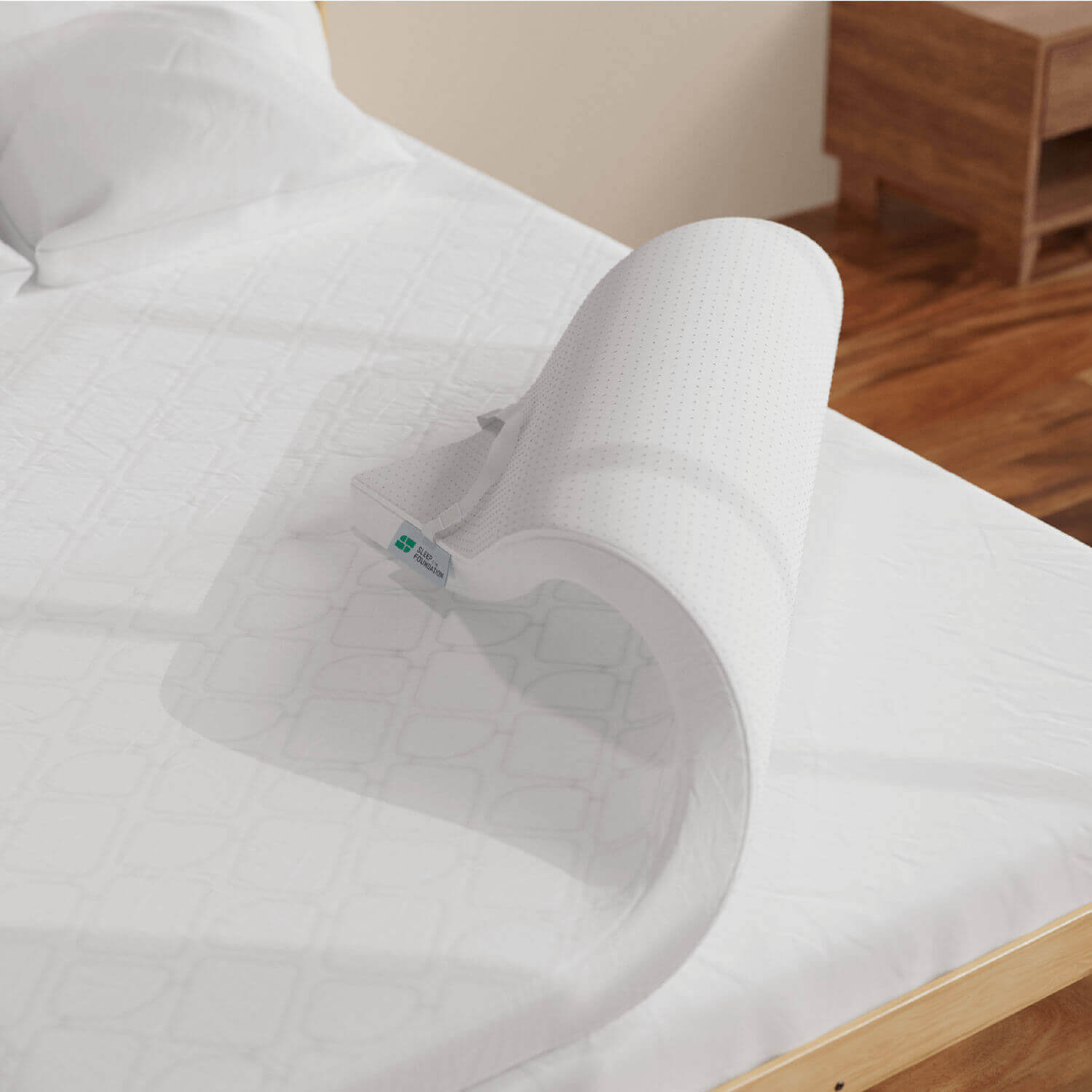 Elevate your sleep experience to new heights!
Upgrade your sleep sanctuary with the Sleep Is Foundation Mattress Topper, designed to bring you unparalleled comfort and support.
Shop Now
Unmatched Comfort
Crafted from high-density memory foam, this mattress topper molds to your body, alleviating pressure and making your mattress more comfortable.
Keep Cool
Gel-infused memory foam cradles to your body for unparalleled comfort while also providing a cooling sensation, ensuring a restful and temperature-regulated night's sleep. Say goodbye to overheating and hello to a blissful slumber.
Universal Fit
Whether you have a twin, queen, or king-size bed, the mattress topper is designed to fit seamlessly, transforming any mattress into a haven of comfort. Simply place it on top of your existing mattress, secure with the included adjustable straps, and let the magic unfold.
My husband is pleased with this memory foam topper. He has back and hip pain and this topper seems to ease it some and alleviate pressure points. He prefers a firm mattress and by adding this topper he still gets the firmness and support of the mattress, but also a soft layer that conforms to his body. He wakes up less stiff and sore than before and is more rested. Definitely two thumbs up.
L. S.