Sale price
$175.00
Regular price
$219.00
Unit price
per
Save
Sold out
---
---
Sleep Cool: This cooling mattress topper was designed for hot sleepers with its combination of gel infusions and perforations in the foam core to prevent heat buildup.
Make Your Mattress Feel Like New Again: The mattress pad is equally great for refreshing an older mattress or adding an extra layer of cushion to a new mattress that may be too firm for your liking.
First-class or Priority Mail via USPS are our standard methods of shipping.
For all orders in the U.S., this service has a fee of $7.99 for orders under $99.00

For U.S. orders of $99.00 and above, shipping is free.
Please note: Offer for free standard shipping is only valid in the continental United States (excludes Alaska, Hawaii, Puerto Rico, Guam, Virgin Islands). The Sleep Doctor will not ship products internationally. All applicable shipping options will be displayed at time of checkout.
If you have ordered a Home Sleep Test device, the order will be sent through USPS Priority Mail and should reach you within 3 business days.
Return policy
We want you to be completely satisfied with your purchase, so we offer a 60-night return option from the date of delivery for most of our products. Please note that exceptions apply to some items (listed below). To be eligible for a return, the product must be in new and unopened condition, unless stated otherwise.
New & Unopened Products
If you're not satisfied with a new and unopened item, you may return it within 60-nights from the date of delivery for a full refund to your original payment method. Please note that you are responsible for return shipping, and expedited shipping costs are non-refundable. Refunds may take up to 10 business days to process.
Used & Opened Products
We understand that it's important for you to evaluate and use the products you purchase to ensure they work for you. That's why we offer a 60-night return option for most products, with a few exceptions. If you decide to return a used or opened item, it will be refunded with a Store Credit, which does not expire. You are responsible for return shipping, and expedited shipping costs are non-refundable. Store credit may take up to 10 business days to process.
Please note that we do not accept returns of products that have ordinary wear and tear, water damage, or any damage caused by improper use or accidents. Additionally, products must be returned with all the original packaging, including manuals. Items that do not meet these requirements will be sent back to you.
Exceptions
The following products are not eligible for returns if they have been used or opened:
CPAP, BiPAP, and APAP machines cannot be returned if registered user hours are greater than 0
Mask Cushions/Pillows
Mask Frames/Headgear
Mask Accessories (including chin straps and mask liners)
All CPAP Parts and Supplies (including filters, filter covers, side covers, water tubs/tanks/reservoirs, power supply cords, SD cards, and air outlet pieces)
CPAP Therapy Accessory Items (including nose pads and DryMouth tablets)
CPAP Hose Lift & Support
CPAP travel cases
CPAP Tubing (including Airmini tubing)
Tubing Adapters
HumidX Cartridges for Airmini
Battery and Power Converters/Adapters
Solar Panels
CPAP Cleaning Fluids and Wipes
PAP Sanitizers
CPAP Pillows
Eye Masks/Covers
Pulse Oximeter
Bongo, oral appliance, excite OSA
Shop Now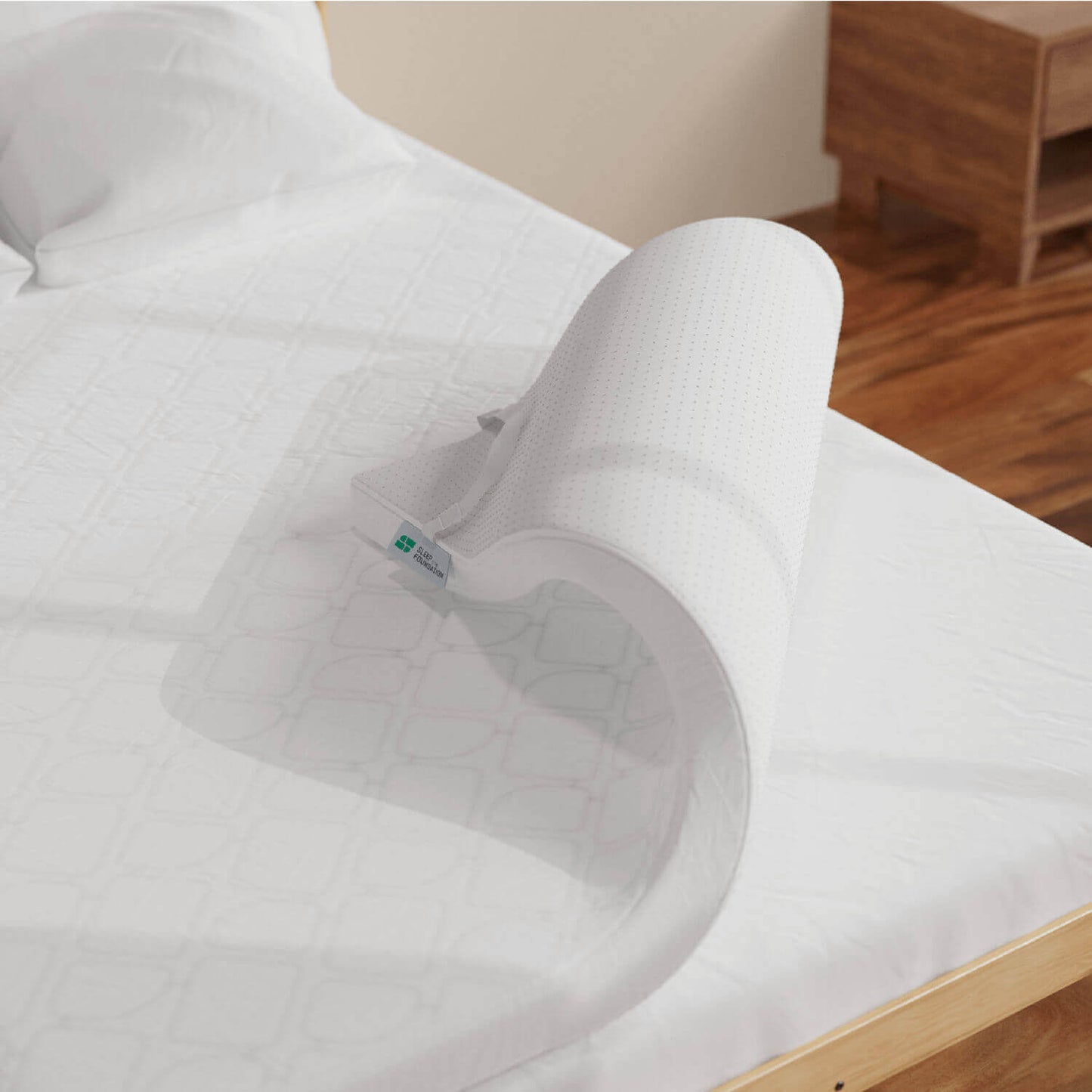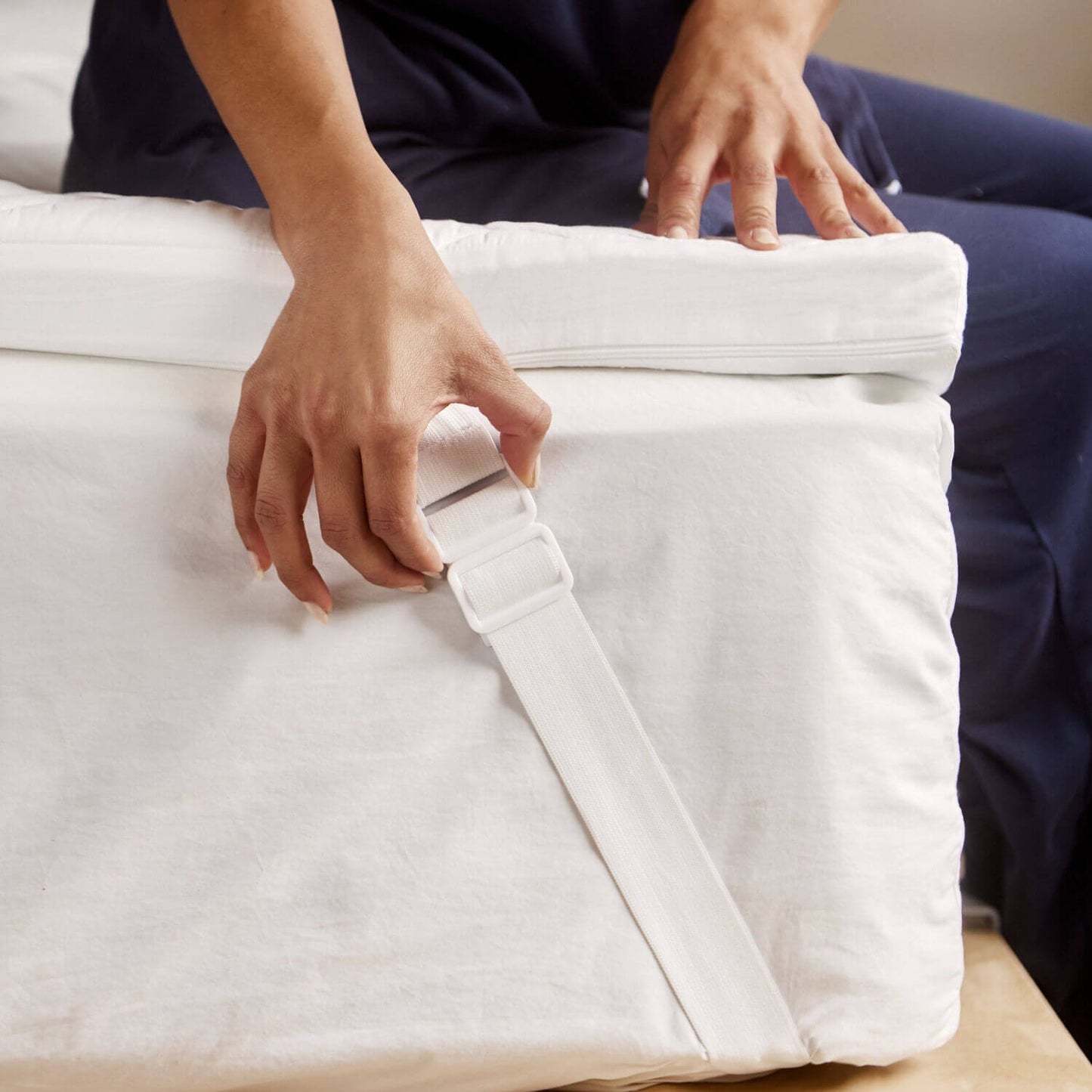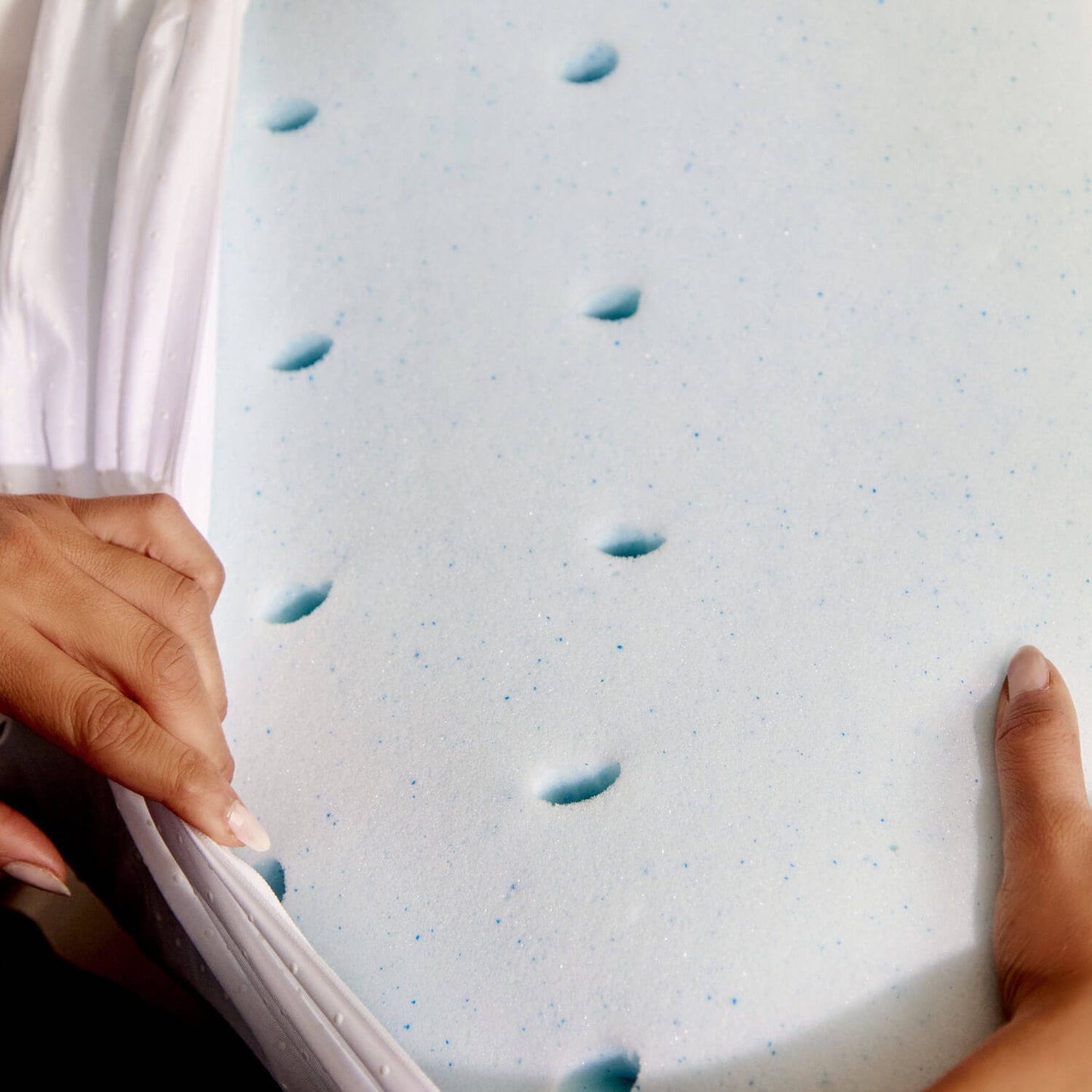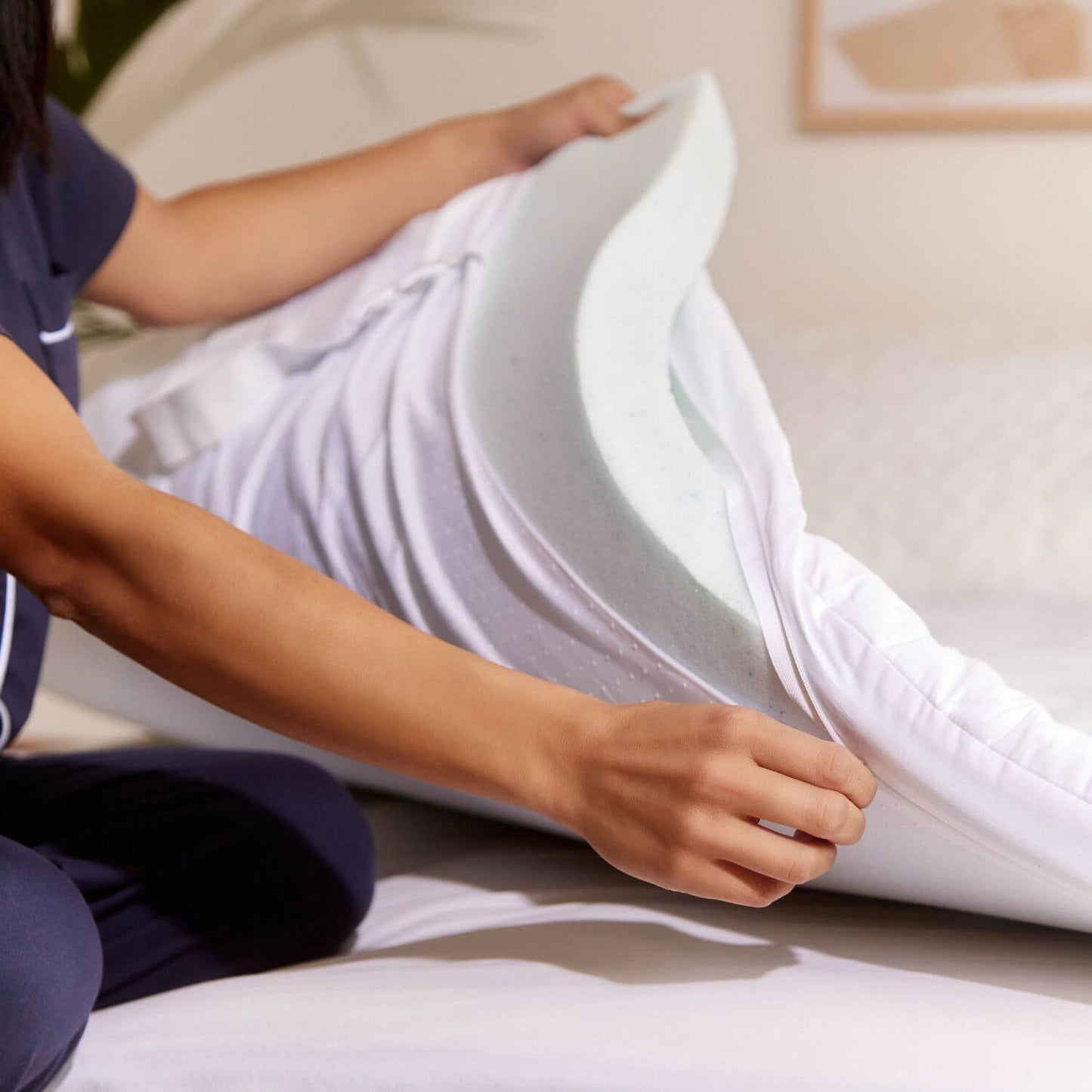 An Extra Layer of Cushioning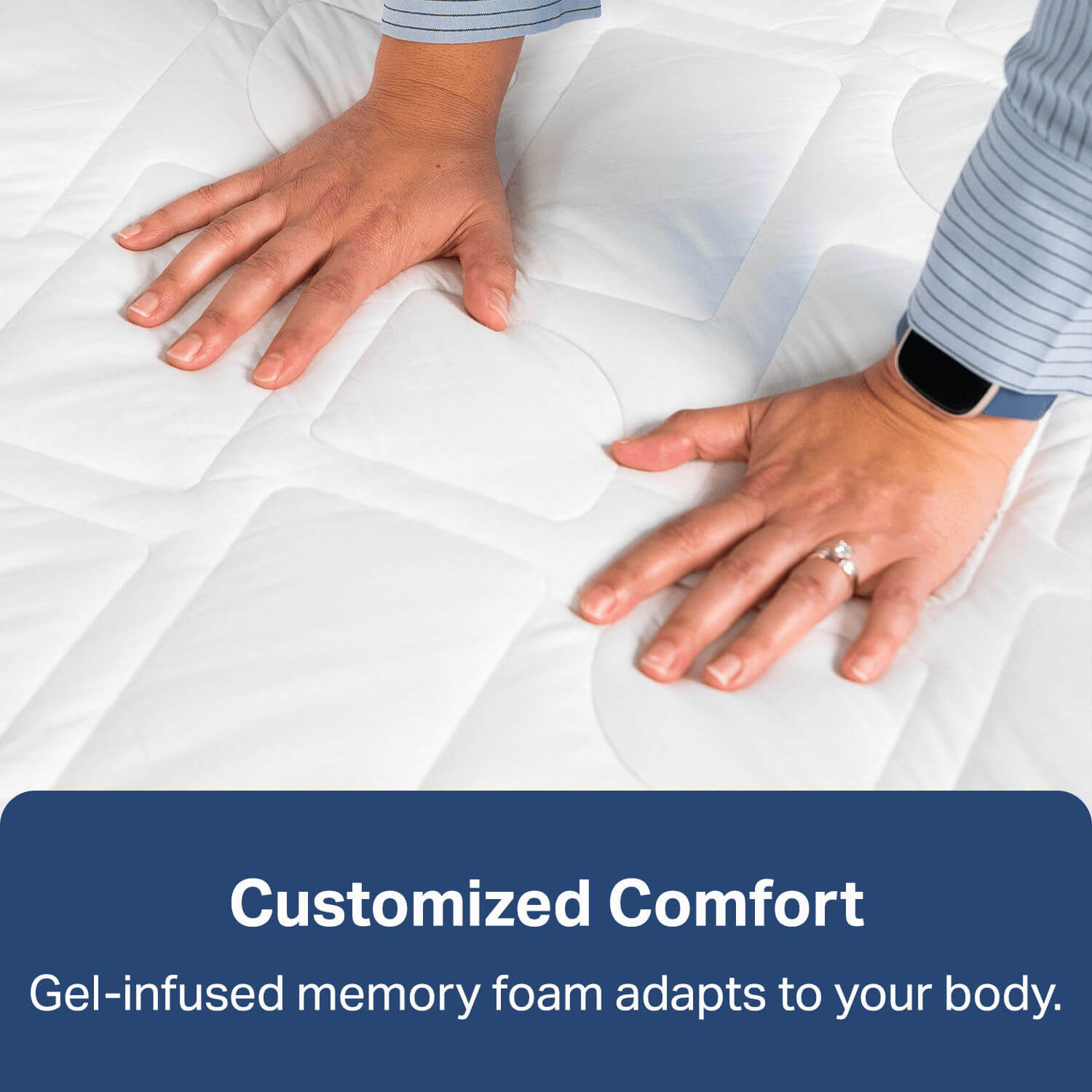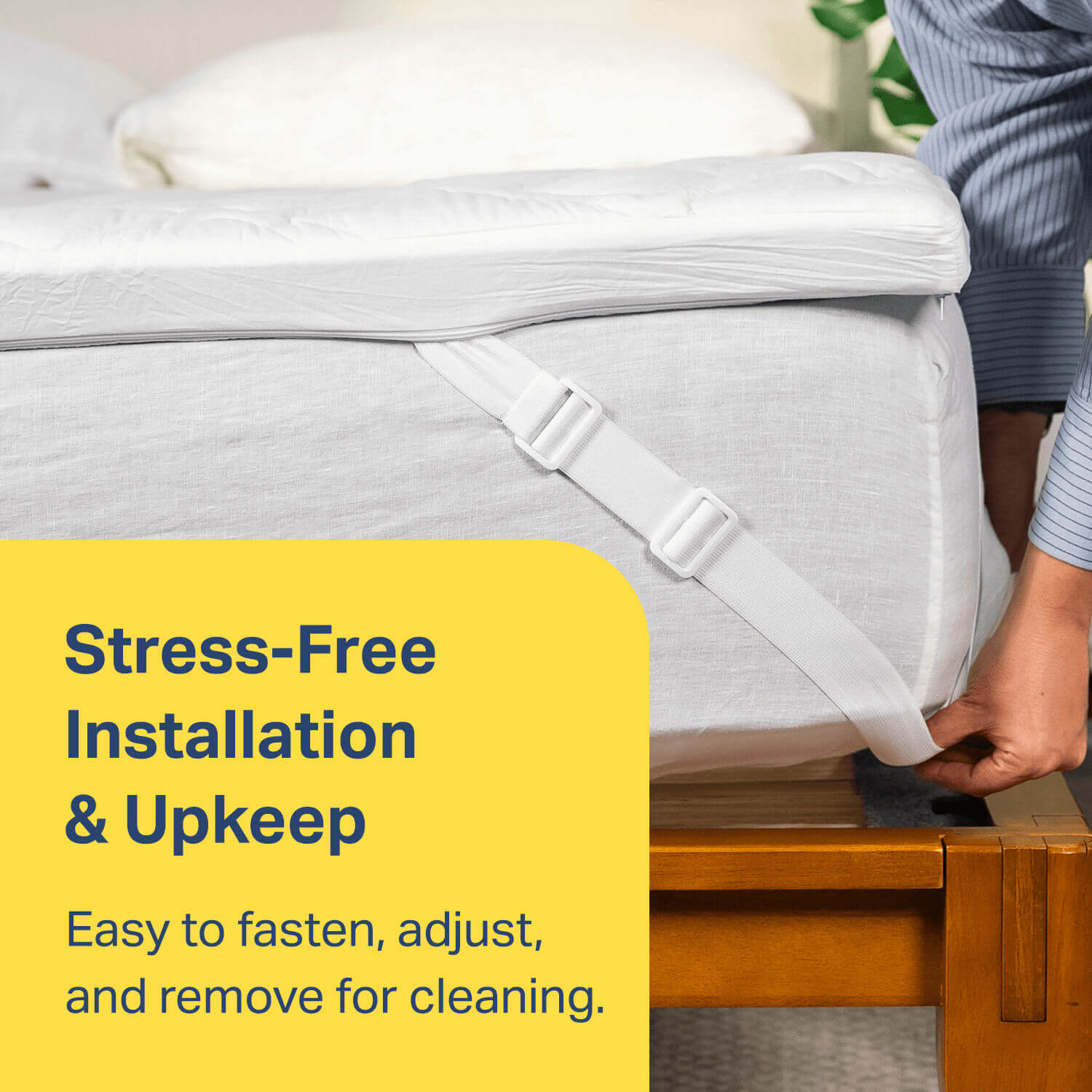 Great mattress topper
I got this for my son's bed, and it is very soft and comfortable. It might give issues with some fitted sheets not being able to handle the extra thickness. But a great topper
Worth it
My husband is pleased with this memory foam topper. He has back and hip pain and this topper seems to ease it some and alleviate pressure points. He prefers a firm mattress and by adding this topper he still gets the firmness and support of the mattress, but also a soft layer that conforms to his body. He wakes up less stiff and sore than before and is more rested. Definitely two thumbs up.
Great topper
I recently added a sleeper sofa to my office. The mattress is actually pretty nice, but I wanted something to elevate it. This topper works great for that. When I have a guest I will place the topper on the bed before I make it. Does a really nice job of adding comfort. I was curious myself and set up the sleeper sofa with the topper to watch movies. It is very nice to lay on.
So soft
This was a much needed upgrade to my old mattress. It added some much needed comfort. It arrived packaged well, rolled up, and vacuum sealed. This topper is of good quality and has some great weight to it. It feels like I have a new mattress on my bed. It made a huge difference.