An FDA-cleared disposable sleep apnea test that accurately measures key sleep metrics to diagnose you in the comfort of your own home.
Sale price
$189.00
Regular price
$349.00
Unit price
per
Save
Sold out



Product Details

The At-Home Sleep Apnea Test from Sleep Doctor is a disposable sleep apnea test you may administer at home. Each device consists of finger, wrist, and chest sensors that monitor seven different metrics associated with obstructive sleep apnea (OSA). If worn properly, the test can determine whether you qualify for an OSA diagnosis after just one night. WatchPAT One may be a more convenient alternative to an overnight sleep study, the traditional method for testing people for OSA symptoms.

To receive the test, you'll need to submit some assessment forms and schedule an online appointment with a licensed physician. This helps determine if you meet the diagnostic criteria for OSA. If the test confirms you have OSA symptoms, you'll meet with a sleep coach to discuss treatment and other follow-up steps. The test is disposable. You must be 18 years of age to take this test. 

Chest, wrist, and finger sensors measure peripheral arterial tone, heart rate, blood oxygen, actigraphy, body position, snoring, and chest motion
Testers receive an AHI score in their follow-up email
Those who meet diagnostic criteria for OSA after testing may be prescribed PAP therapy
Unopened tests may be returned within 60 days

We recommend this product for:

People who frequently snore or wake up gasping for air
Those who suspect they have sleep apnea but wish to forgo traditional polysomnography
Shipping & Returns

Shipping is free for orders over $99. Orders under $99 have a flat fee of $7.99.

Please note: Offer for free standard shipping is only valid in the continental United States which excludes Alaska, Hawaii, Puerto Rico, Guam, Virgin Islands. These states and territories will be subject to an additional shipping fee.

In the event of a carrier indicating successful delivery of a shipment and a customer reporting that the shipment was not received, the customer will be responsible for opening a dispute or inquiry with the carrier. 

Sleep Doctor home sleep test devices can be returned new & unopened, for partial refund so you only pay for the cost of the consultation.
Shop Now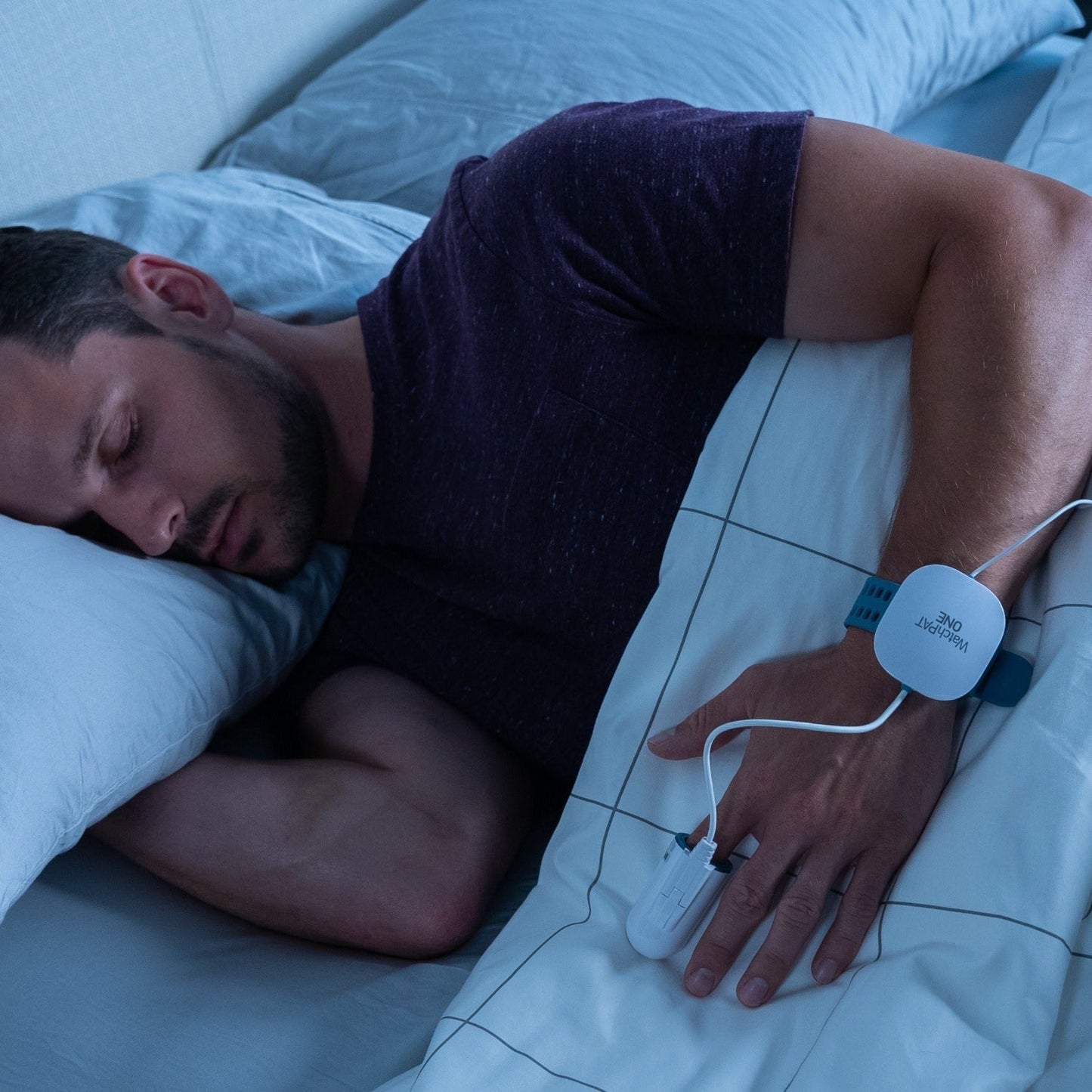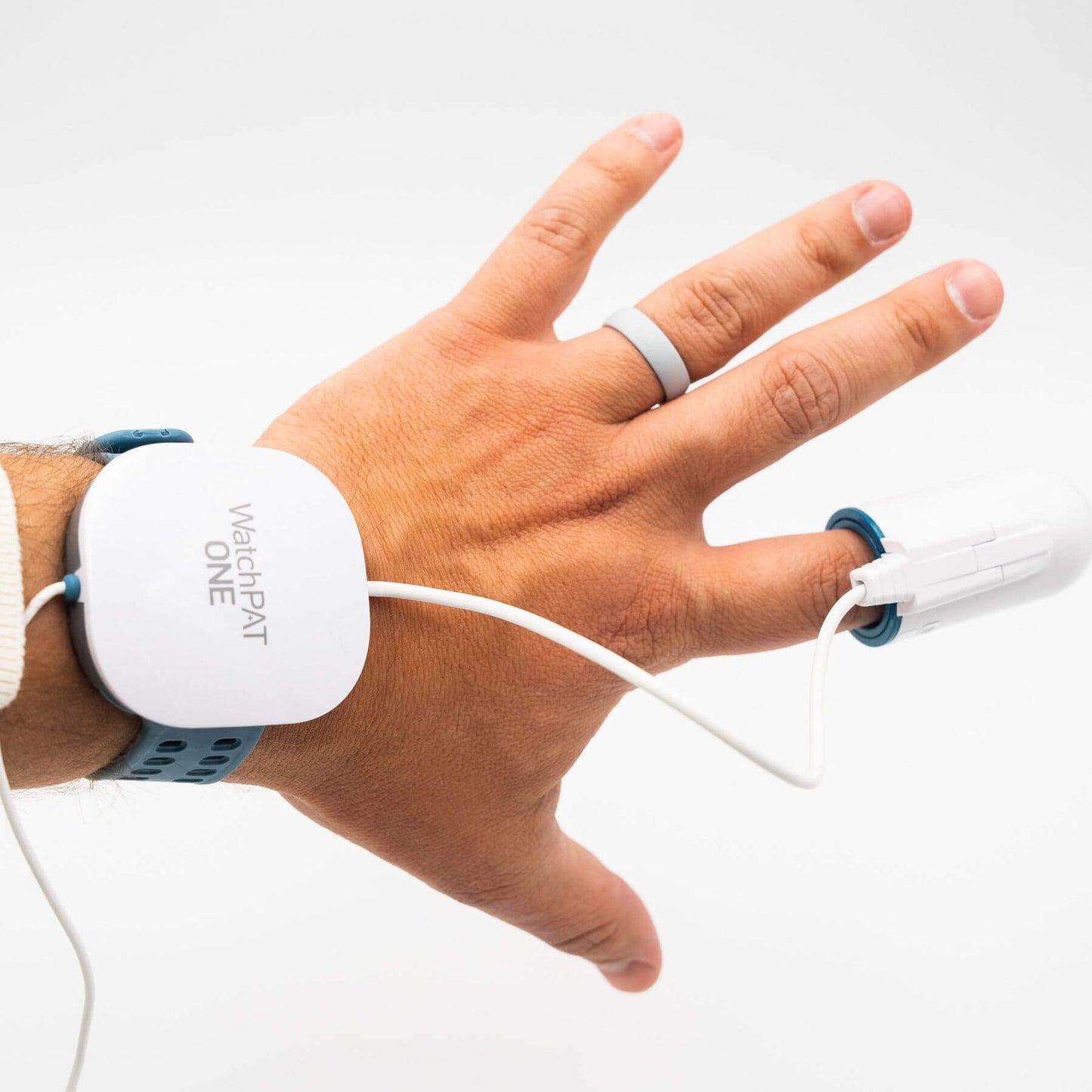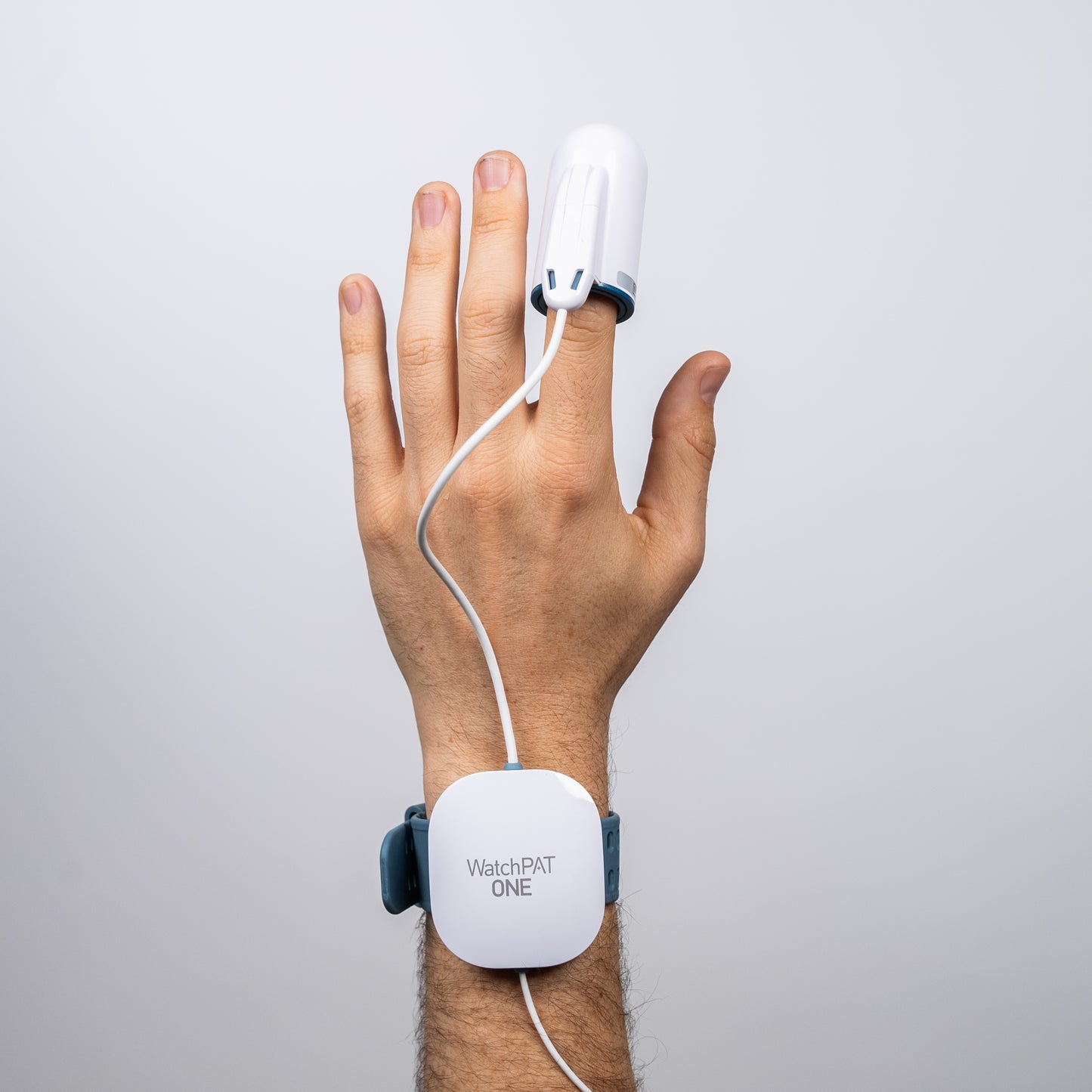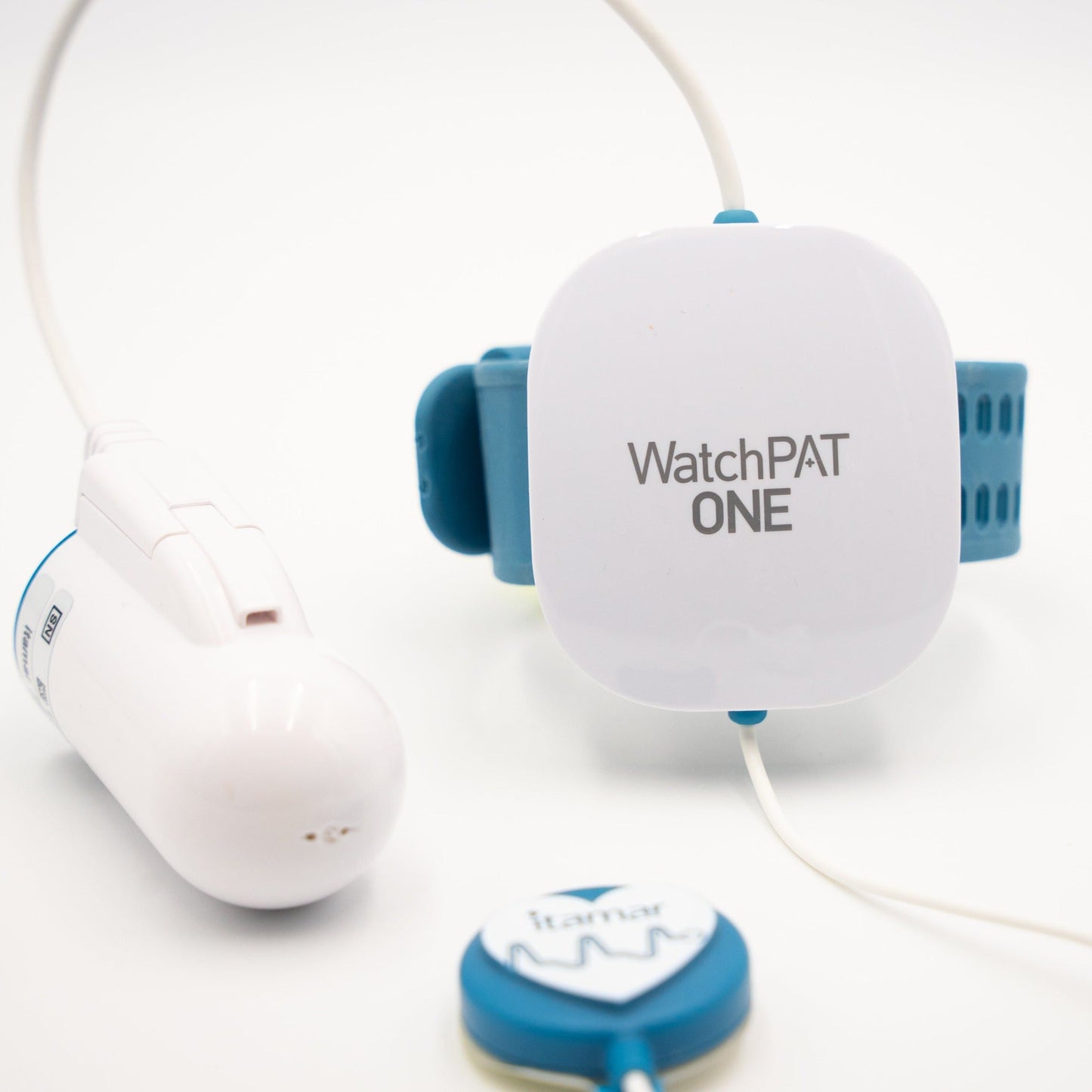 Better than In-Lab Sleep Testing
Conveniently improve your sleep from the comfort of your own bed
Sleep Study Features
Comfortable equipment
Sleep in your own bed
Data sent automatically to your doctor
Equipment delivered to your door
Quick availability
Low Cost
At-Home
2 - 4 business days
$189
In-Lab
3-6 weeks (can be over 6 months)
$500 - $10,000 ($3075 avg in 2022)
Customer Reviews
Total 5 star reviews: 111
Total 4 star reviews: 16
Total 3 star reviews: 0
Total 2 star reviews: 0
Total 1 star reviews: 1
Stephanie L.

Verified Buyer

Easy to use. Highly recommend

Was easy to use. Comfortable to wear. Got a thorough explanation of the study results from the rep

Jody H.

Verified Buyer

Great experience

Device arrived as promised and was very simple to configure and use.

Brian B.

Verified Buyer

Worked how they described

Very happy. A conventional sleep stuff would have been over $1000 for me. This was a way better deal.

Alison K.

Verified Buyer

Easy and comfortable

Very easy to use and happy with details

Marty B.

Verified Buyer

5 Stars

Easy to use. Good instruction
Reviews Loaded
Reviews Added
Frequently Asked Questions
Will the sleep test cause sleep problems?
How does the at-home sleep study work?
How much does a sleep study cost?
How are people tested for sleep apnea?
What is the purpose of a sleep study?
Do you need a prescription for sleep apnea therapy?