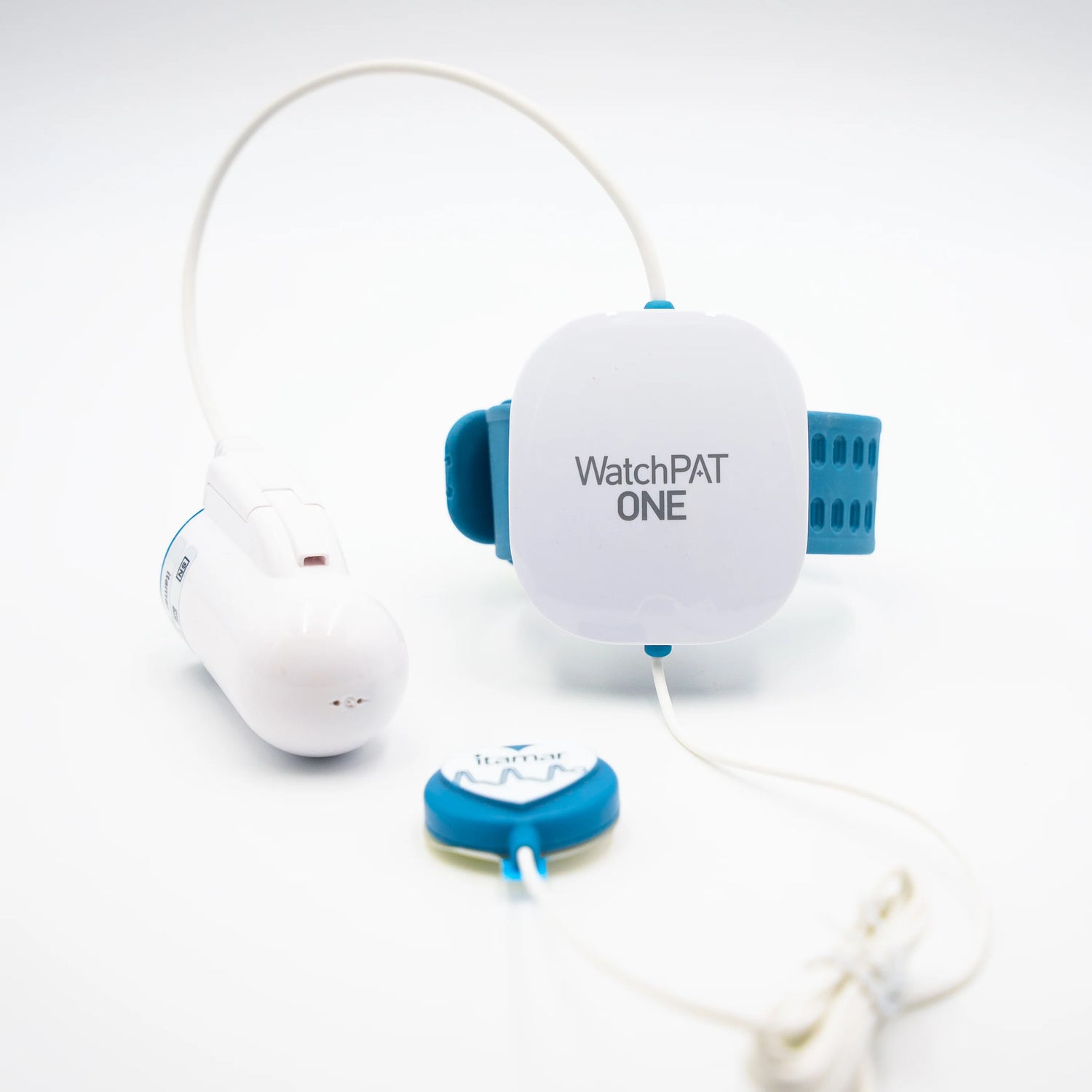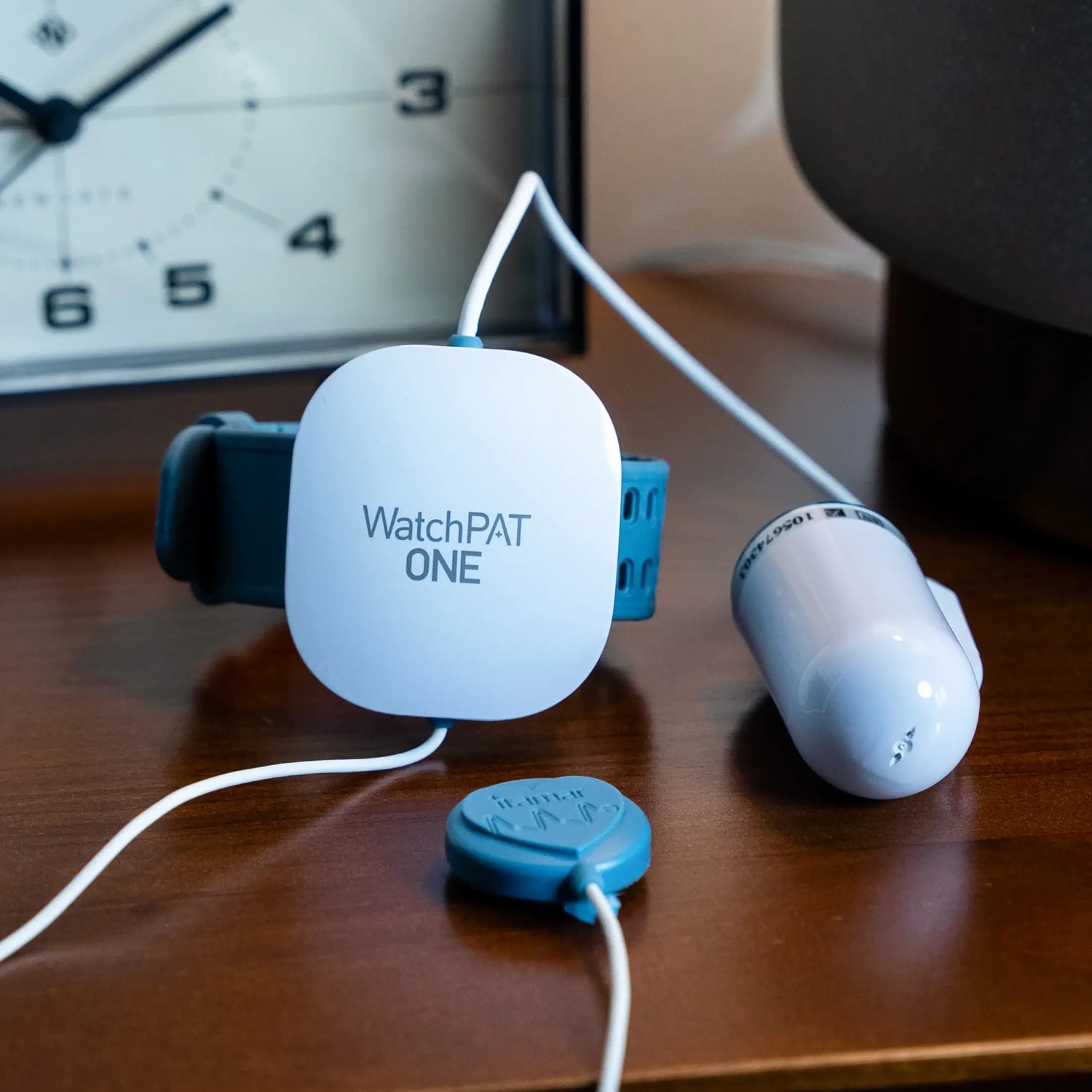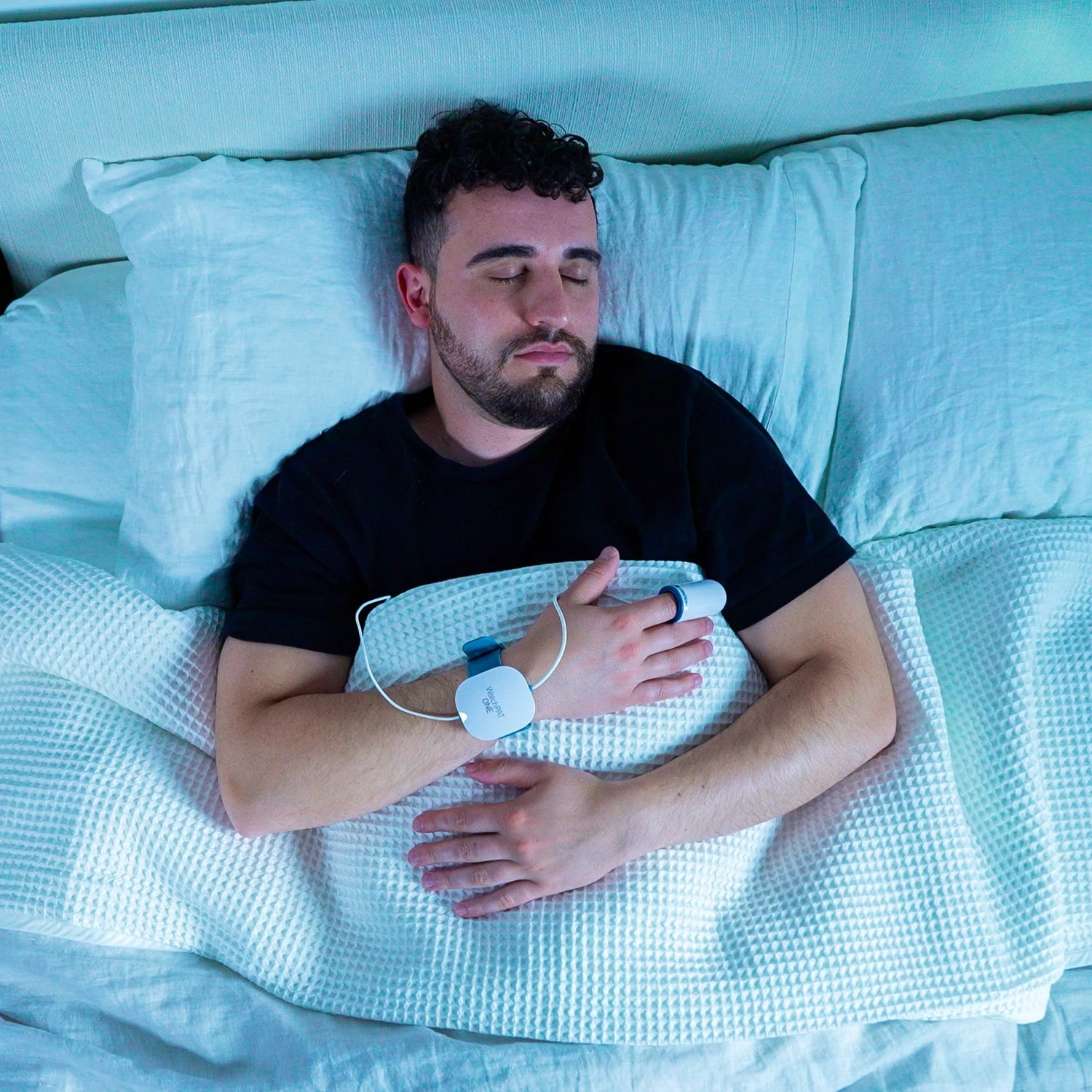 Limited Stock
Sale price
$189.00
Regular price
$349.00
Unit price
per
*$3,000 less expensive than an In-Lab test
Accurately measures for sleep apnea based on up to 7 different factors: PAT signal (peripheral arterial tone), heart rate, oximetry (blood oxygen level), actigraphy (gross motor activity), bodyposition, snoring, and chest motion.
WatchPAT is an FDA and DOT-approved portable sleep apnea diagnostic device. Its innovative technology ensures the accurate screening, detection, and follow-up treatment of sleep apnea.
Measures true sleep time, sleep architecture, and central sleep apnea.
Ships within 2-3 business days after virtual consultation.
Let customers speak for us
Benefits of a Home Sleep Test

Order, test, and get results, all from home
Save money while receiving high-quality care

1-on-1 consultation with a sleep doctor, personalized to you
All your personal sleep data at your fingertips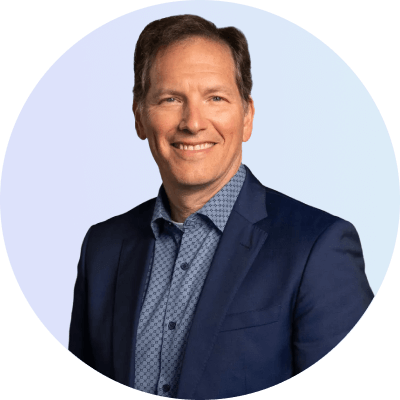 Endorsed by Michael J. Breus, PhD, The Sleep Doctor
Clinical psychologist, Diplomate of the American Board of Sleep Medicine, Fellow of the American Academy of Sleep Medicine
Doctor Recommended and Approved
Meet with one of our expert sleep docs from your own bed.
Home Sleep Testing vs Lab Sleep Testing
Conveniently improve your sleep from the comfort of your own bed
At-Home

In-Lab

Comfortable equipment (no wires, no beeping, no clamps, no 1-way mirrors)

Sleep in your own bed

Data sent automatically to your doctor

Easy to reschedule

Equipment delivered to your door

Availability (how soon can I start?)

2-4 business days

3-6 weeks

(can be over 6 months)

Cost

$189

$500-$10,000

(average was $3,075 in 2022)