Sale price
$910.00
Regular price
$999.00
Unit price
per
Save
Sold out
---
---

This product requires a prescription before shipment
---
The ResMed AirMini™ has a compact size that makes it perfect for using on the go. The portable device offers waterless humidification, three different pressure settings, and an option to control the device via an app that also tracks key sleep metrics.
Smaller than most CPAP devices on the market
Waterless humidification maintains moisture without needing water
Customize your therapy by choosing between three pressure settings: fixed-pressure, AutoSet™, and AutoSet for Her
Settings can be controlled via the AirMini app
AirMini™ app also tracks your sleep and generates a daily sleep score
Includes a power cord and carrying bag for easy transport
Dimensions: 5.4"W x 3.3"D x 2.1"H
Weight: 10.6 oz.
Compatible with the following masks (set up pack required): AirFit F20 Full Face Mask, AirFit F30 Full Face Hybrid Mask, AirFit N30 Nasal Mask, AirFit N20 Nasal Mask, AirFit P10 Nasal Pillows Mask
We recommend this product for:
Frequent travelers
Those needing a compact CPAP device for road trips
Customers who enjoy sleep-tracking apps
Shop Now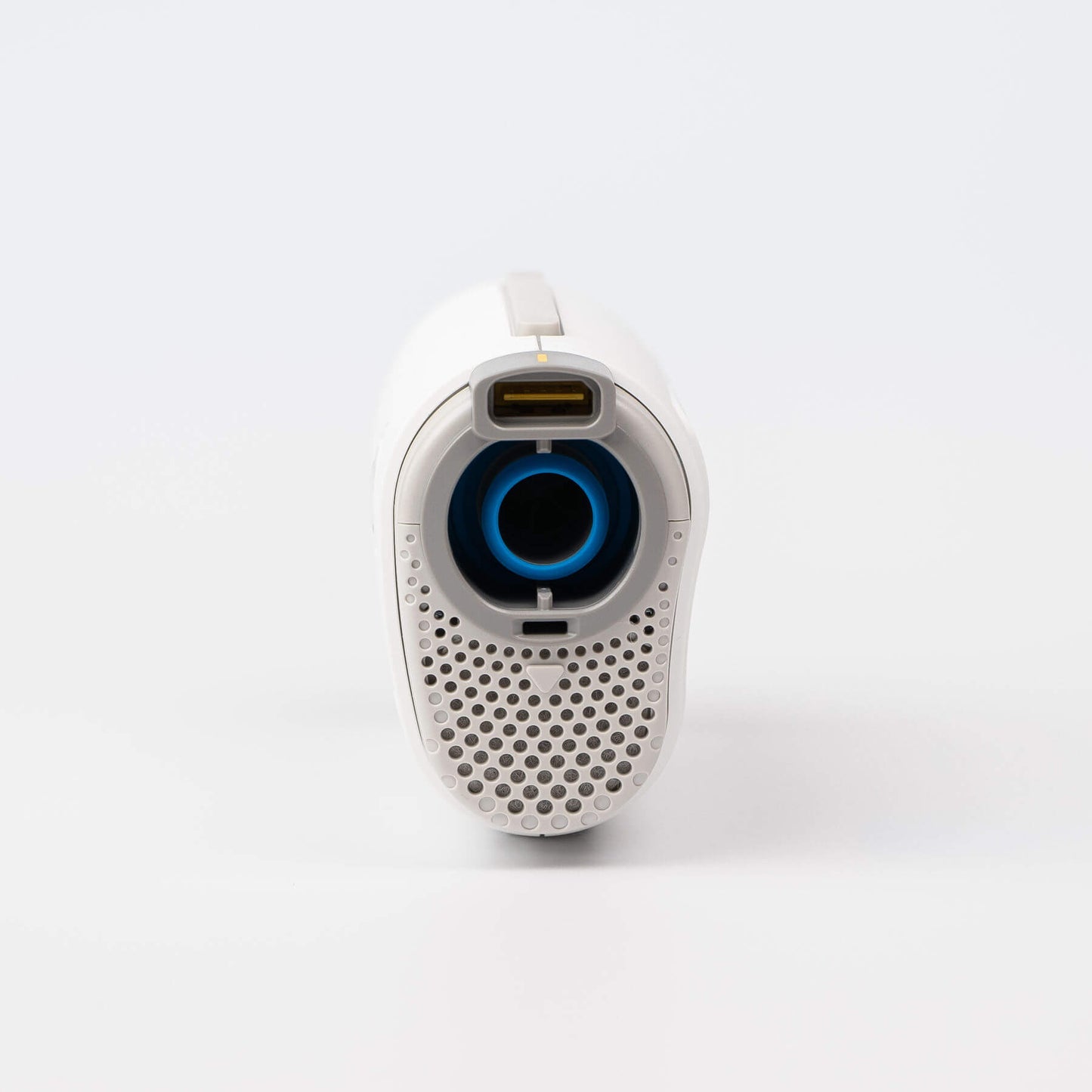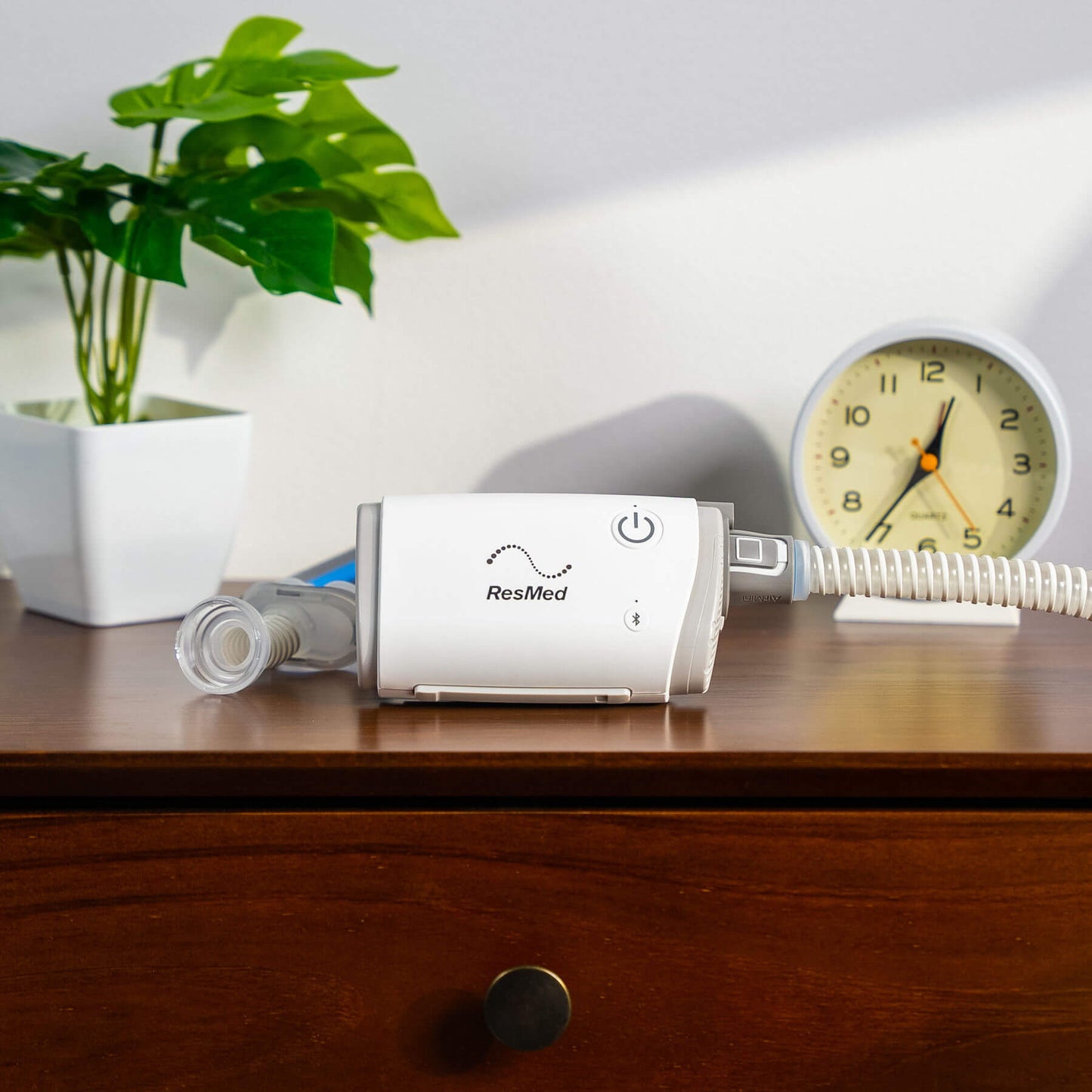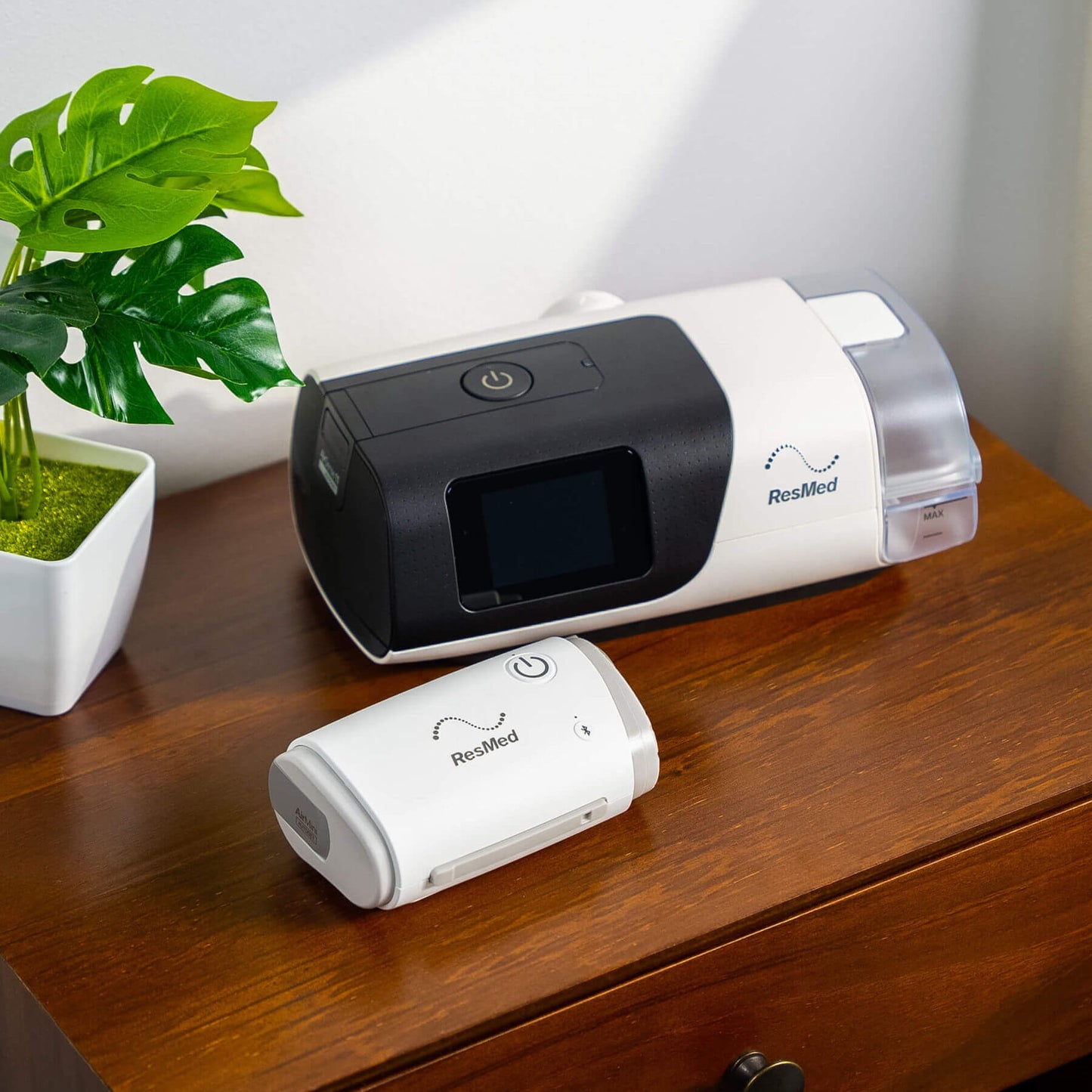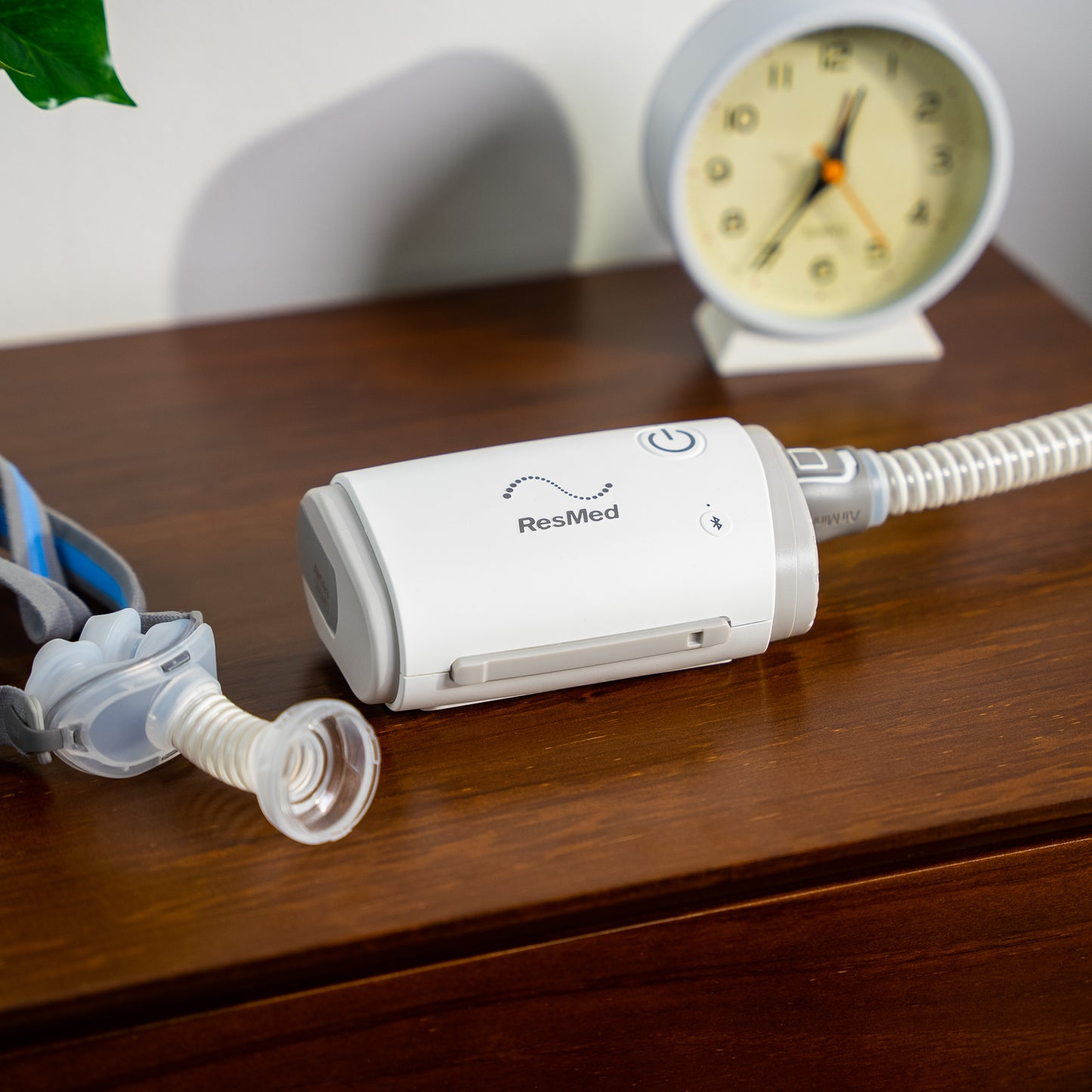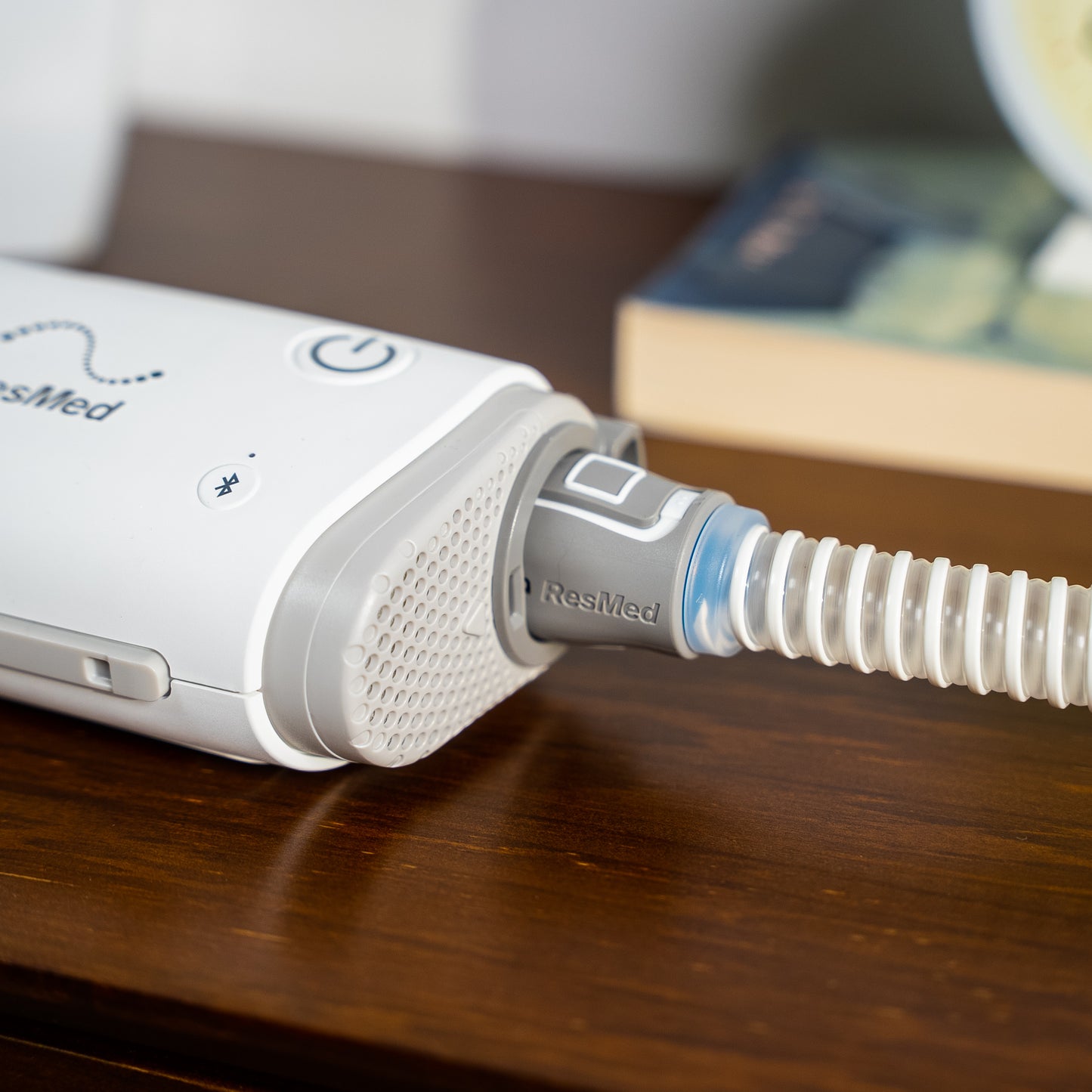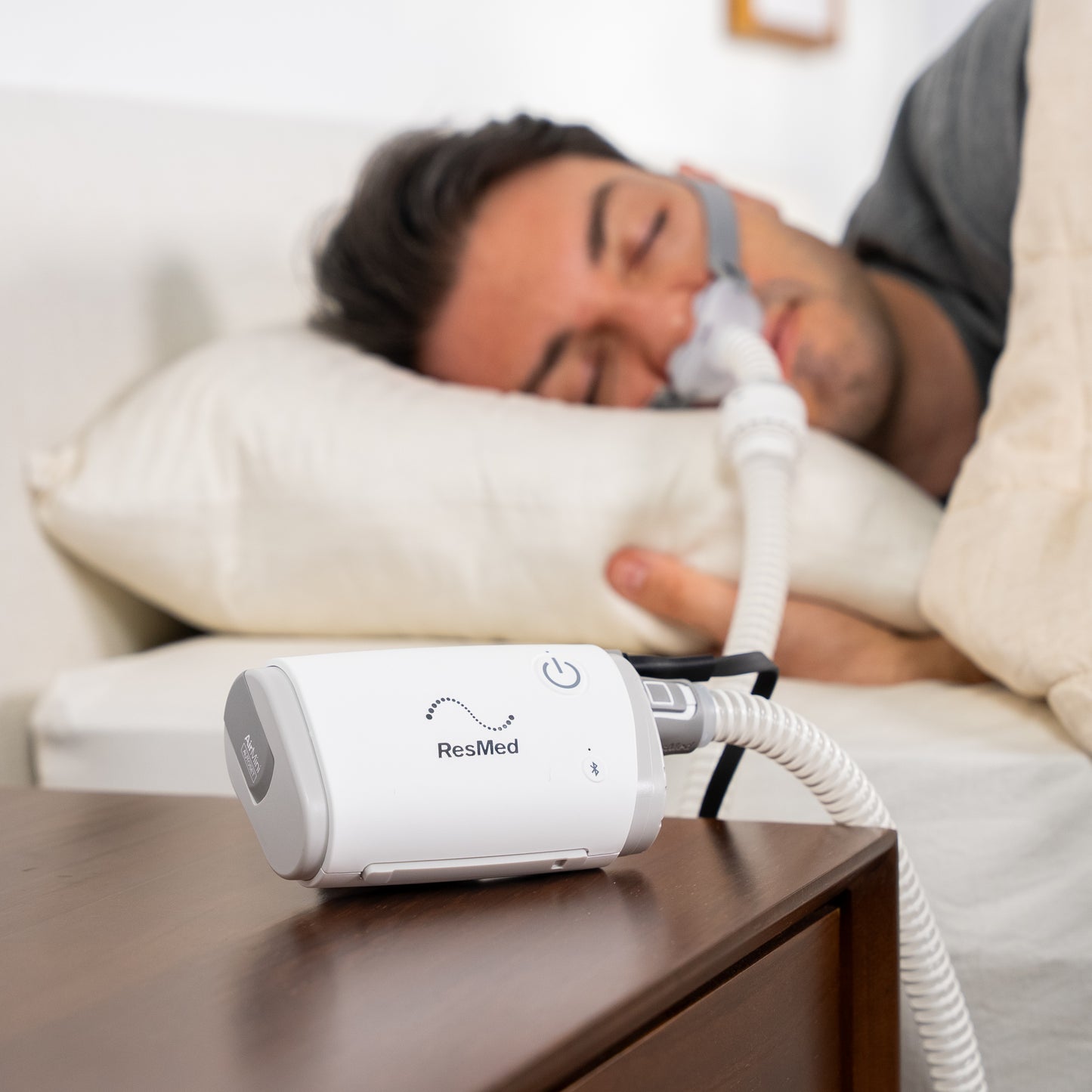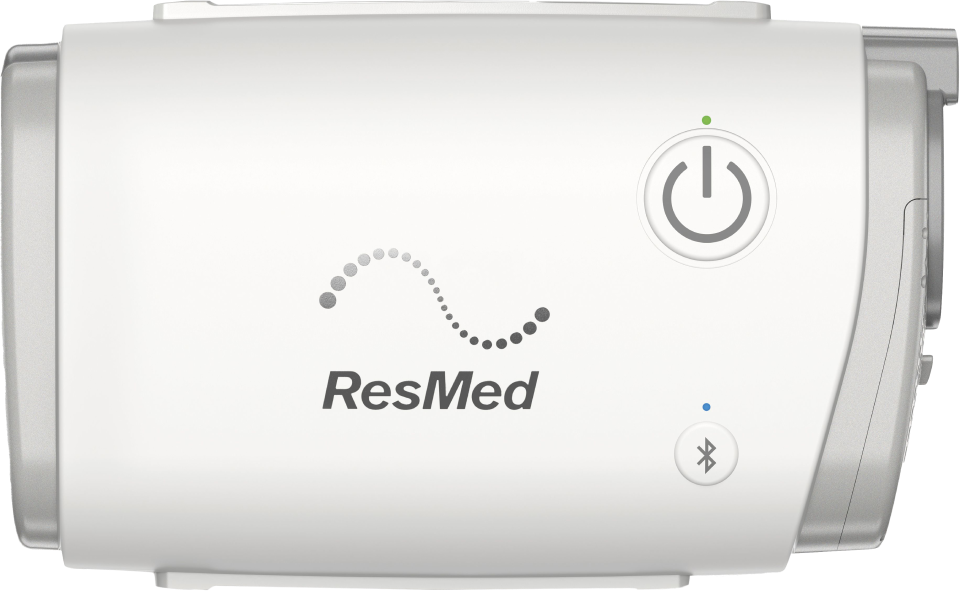 Customer Reviews
Total 5 star reviews: 9
Total 4 star reviews: 1
Total 3 star reviews: 0
Total 2 star reviews: 0
Total 1 star reviews: 0
Alexander P.

Verified Buyer

The best price! Delivered on time!

The best price for Resmed air mini! Delivered on time!

Wow, why did I wait so long to purchase this great little unit?!

Compact, easy to use, and effective, it's my latest travel companion. The entire kit literally takes up less than half the amount of space of my Airsense 10. I travel/camp on my motorcycle, so the AirMini's small size is a huge advantage. I use a F20 full-face mask along with the ResMed HumidX™ F20 Waterless Humidifier Cartridges, which are on the expensive side. But the size advantage far out-weighs the slight added cost of the cartridges. Since the Airsense 10 is essentially silent, the slight whooshing sound from the AirMini setup took a night to get used to. Now, I don't even notice it. I highly recommend this device if size, weight, and ease of use are important to you.

Beware which masks you can use

One of the issues with this travel pap is it is made to ONLY use a ResMed mask. I cannot use any ResMed masks. I have tested many paps and masks and the only mask that I can use is made by Fisher Paykel. Are department explained this to many patients and recommended they just take the regular pap.

Just right for travel

It's compact but fully functional. Easy to set up and the app is informative. After a couple of nights on it I'm happy but I still need to learn how to ramp up the pressure quicker. It starts and stays at 5 cm H2O too long which is not quite enough for me. I definitely need to add a heat and moisture exchanger because I get moisture in the tubing. I hope it lasts for a few years of intermittent use.

Phillip D.

Verified Buyer

This was Easy

I've been wanting a travel Cpap for a while but didn't want to go back to sleep clinic for yet another test. Y'all made easy n quick. My machine is relatively quiet but certain Cpap mask are more noisy than others. I've found my happy middle.
Reviews Loaded
Reviews Added
Frequently Asked Questions
Can I use the AirMini as my full-time machine?
Does AirMini have a battery?
Does the AirMini offer different therapy modes?
Do I need a prescription to purchase a ResMed AirMini?